Both adored and reviled, a digital water cooler or an open sewer: Twitter is such an open and accessible medium; you can do anything with it. You either love it or hate it.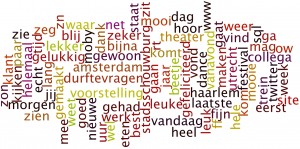 Twitter is the fastest news source – texting with the entire world, putting you out there, a light way to establish and maintain contacts. It is a medium to truly grow into, one you will not master within the hour, and if used properly will allow business and private contacts to brush elbows. That is what excites me about it. Gradually you discover which style of sharing suits you best, and who you wish to follow, or not. 
Following and being followed
Different from Facebook – where you both have to confirm you know each other – with Twitter you simply choose who to follow. Whether that person in turn follows you does not matter. If you would prefer someone not to follow you, you can block them, however that is bringing out the heavy artillery, and is something I only really do with spam accounts. After all, if you are sharing ups and downs with the world, why should that particular person not be allowed to read them, too?
The Do's and Don'ts
The Don'ts – in my opinion:
An account without a profile photo

A business account that just advertises;

A theatre account that only publishes performances;

Just complaints, or only compliments;

A business account that clearly is only used by the marketer or, even worse, by the marketing trainee;

Acting as if you have not seen (negative) reactions.
Have you caught me in a 'slip of the pen', a transgression of one of my own rules? Tweet it!
When is it fun?
With a clear profile photo;
During a 'real' conversation with one or more followers;
When you give your business tweets a personal touch, show the person behind the tweets;
When several departments share their experiences on a theatre account;
When you also share 'inside information', a photo of the sound check, a quote by an artist, etc.;
When you meet a 'tweep' in person, and the click is still there.