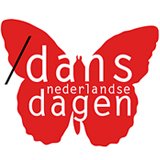 A wealth of Dutch dance in a single weekend
From urban dance to classical ballet, from renowned choreographers to raw talent, with an exciting and diverse program of dance performances that grabs you by the throat, that evokes peace and tranquillity or that tackles interesting interactions. This festival takes place every year at the start of October in Maastricht.
The Nederlandse Dansdagen for TOT
This is a three-day festival, with as great a range of dance performances as possible, and much more: the Gala of Dutch dance, the awarding of the national prizes, a workshop programme, video installations, a party, and that's not forgetting NTR television, who records the show to be aired at a later date. TOT embraces this hive of activity.
TOT for the Nederlandse Dansdagen
TOT has provided technical coordination for the festival since 2009. TOT participates in the composition of the program, monitors the budget, supports the locations during production preparations, and has the last word on scheduling staff and material deployment. The performances are given at the Theater aan het Vrijthof, AINSI, the Toneelacademie, the Derlon Theatre, the Timmerfabriek as well as at a range of other (im)possible locations in Maastricht.
The website of the Nederlandse Dansdagen:
[browsershot url="http://www.nederlandsedansdagen.nl/p/344.html?product_id=&event_id=&blog_id=/" width="400″]
Nederlandse Dansdagen on Facebook
Nederlandse Dansdagen on Twitter
Nederlandse Dansdagen on YouTube
What does the Nederlandse Dansdagen say on Twitter?