Buy new software and all your problems are a thing of the past; all your wishes are fulfilled. Every program demonstration promises this. But is it really true? Perfect applications do not exist, but optimal combinations of people, requirements and techniques do. How do you know whether a particular program is the most suitable one for your business? Do you really need that particular program, or do you already have something that can do the job and are simply unaware of it? And how will the change impact the organisation? TOT is an independent party that utilises a range of different programs and suppliers. TOT is looking forward to helping you.
This is what TOT can do for clients:
Help choose the most appropriate program;
Explain to the supplier exactly what the client wants;
Monitor budget and schedule;
Train staff to work with new software;
Support in setting up and using applications;
Compose management reports;
Design links that do exactly what they need to do.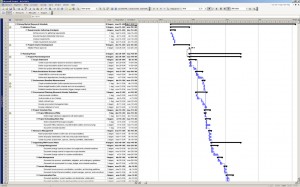 On the Dutch site you'll find related articles about event scheduling, personnel scheduling, CRM and other topics, as well as descriptions of popular programs that are accessible in the Netherlands. Some of these have been made specifically for the Dutch market, while other suppliers have customers around the world. Relevant information can be found on the English site for non-Dutch-speaking organisations.