A passion for theatre at work
TOT specialises in technical production of international touring companies in the Netherlands and Belgium. Dance, musical theatre and opera are TOT's best-loved genres.
Marijcke, the founder of TOT, enjoys working on performances that she regards as artistically high-level. She shares years of history with many of the creators, their teams and the theatres that book the performances, through which a personal bond is made.
However, this does not detract from their professional conduct.
In advance
As soon as a tour is booked, but usually before, a producer will contact TOT to request support for tour preparations. The average Dutch and Belgian theatre is designed for touring companies, with a different performance every day. Dutch companies tour their own lighting and sound equipment, and the theatres invest in an automated fly system. Legislation concerning working hours and health & safety are stringent and enforced everywhere. For many companies, things are done differently at home.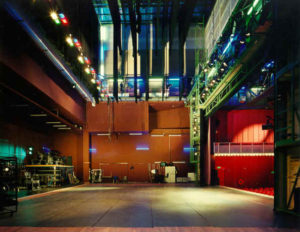 Together
TOT prepares companies from across the globe for what can be expected in the Low Countries, and helps them create optimal conditions to show their work to the public, as the creator intended. This means that TOT persuades them to adapt to a certain extent to the Dutch and Belgian touring culture. At the same time, TOT challenges theatres to go that extra mile for their foreign guests. This way the two worlds can ultimately come together.
After starting
Once the tour starts, someone from TOT comes and assists with building and ensures that everything is running as it should. TOT keeps its finger on the pulse throughout the tour and keeps theatres up to date on the latest news. In consultation with the producer, TOT adds an experienced Dutch stage manager to the production's technical team, in most cases.